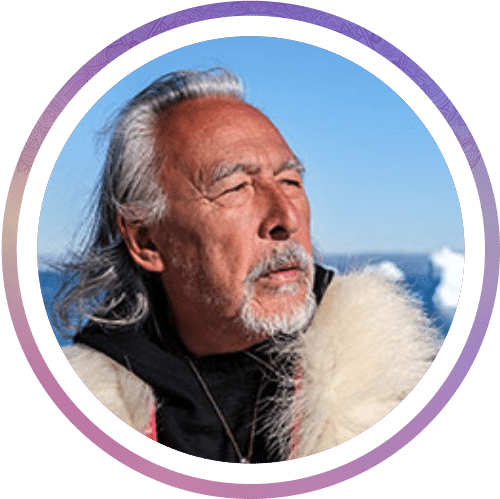 Angaangaq is a shaman, elder, and traditional healer from Kalaallit Nunaat, Greenland — the only inhabited country in the world that has never been at war. From an early age, he was prepared for the task of becoming a shaman. The spiritual mission given to him by his mother is to melt the ice in people's hearts. His message is a spiritual climate change, his style is characterized by a special authenticity, warmth, strength, and humor.
For more information, visit www.icewisdom.com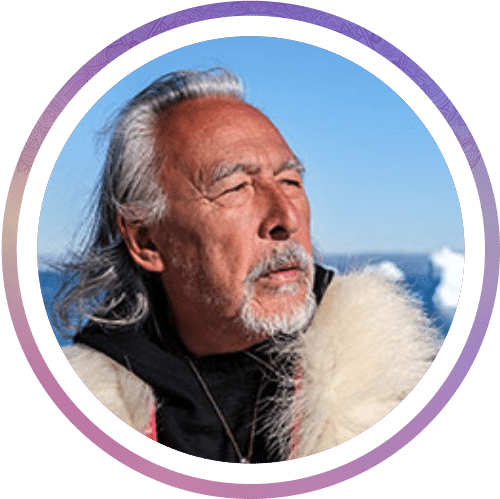 Watch in Original Language
Watch in [Insert Language]
Taking Spiritual Responsibility: Listening to the Elders
Shaman Angaangaq's family has lived in Greenland near the great ice for more than 5,000 years. However, the current changes reflect and impact the changing climate of our world and have spiritual significance at the same time. Never before have there been so many people in this world and never before have we had such an obligation to take responsibility. In this video, Angaangaq calls you to the flow! Summit to listen to the indigenous peoples who have lived in nature for thousands of years and can smell, feel, and taste the changes.
In this video you will learn…
why we can no longer stop the melting of the ice

how climate change will affect the Northern Hemisphere

what major changes await us

what you can do to take spiritual responsibility
Check out all the teachings of the day:
Simply click on the picture or name of the speaker to watch their flow teaching